Welcome To
West Coast World Martial Arts
West Coast World Martial Arts in Ogden, Utah is happy to provide a home away from home.
Our training environment is rooted in positivity and our community is united by a passion for self-improvement. Together we grow through encouragement and motivation. There's no need to be nervous because we train at your individual pace and comfort. Even if you think you're not the right age or stature – we'll prove to you that you're capable. Take a break from work and school to become a happier, better version of yourself today!
We are always so impressed with the hard work, discipline and encouragement found at this school!

Friendly staff who focus on the needs of their students to help everyone achieve more as a team and as individuals.

Our family just started class there, and we are loving it.

I like the energy here. It's awesome. Master Chris is amazing. He does a fantastic job!
Get To Know West Coast World: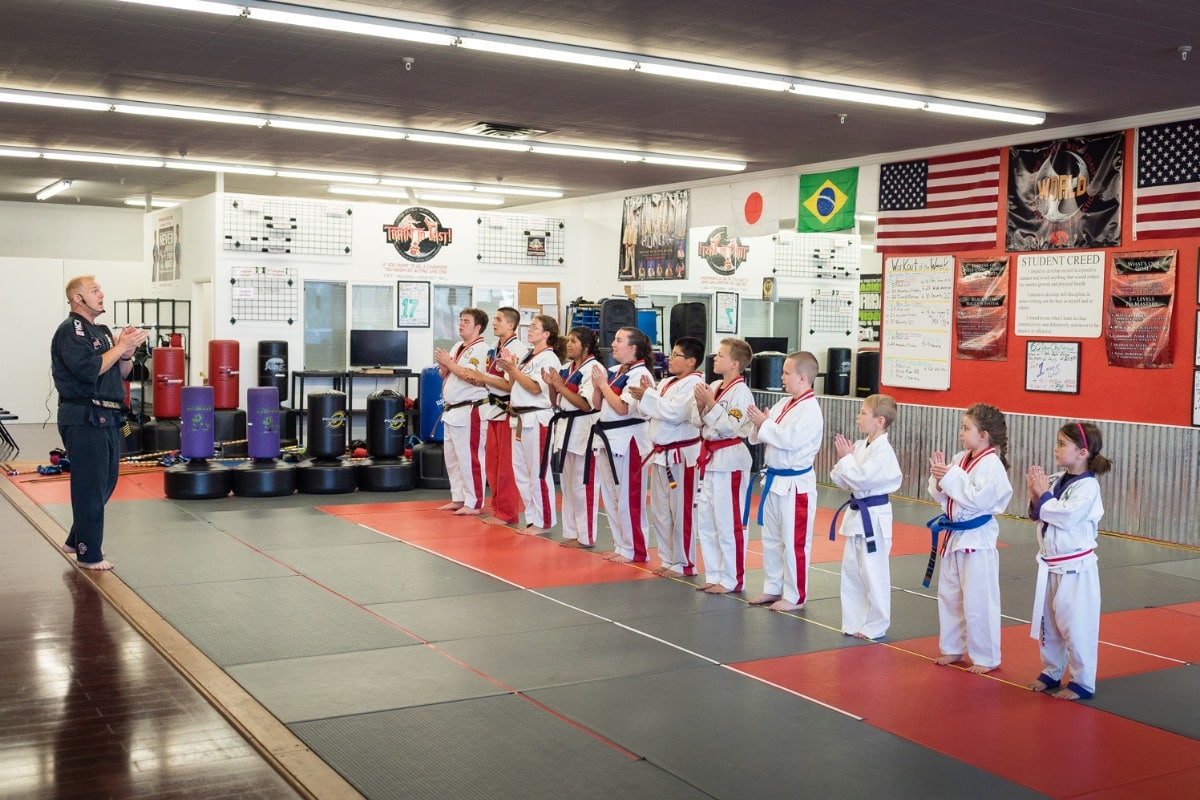 About Us:
West Coast World is the academy where you'll discover your full potential. Our experienced instructors provide top-quality training and care for each student. The attention we provide is made apparent through individualized lessons, class Mat Chats, and endless encouragement. Our community is heavily involved because there's always something for everyone. We train students as young as three and a half years old and offer a variety of experiences through our classes. With determination, hard work, and West Coast World by your side, success is at your fingertips!
Our History:
West Coast Worlds owner Chris Erickson has trained his entire life under Grandmaster Ernie Reyes, founder of the WCWMA Association. As Chris trained he discovered his passion and love for all kinds of martial arts and teaching. He strived to make a positive change and celebrate the successes of the community through martial disciplines. West Coast World was established in 2010 and has grown to have over 50 students today.
West Coast World
Kids Martial Arts
Led by experienced instructors, this program combines traditional martial arts techniques with fun and interactive activities to nurture physical fitness and personal growth in young learners.
West Coast World
Teens Martial Arts
The West Coast Worlds Teens Martial Arts program is a dynamic and empowering training initiative designed to foster discipline, confidence, and physical fitness in teenagers through the practice of martial arts.
West Coast World
Adults Martial Arts
Through expert instruction and a supportive community, students can develop their martial prowess, enhance physical fitness, and cultivate self-discipline to achieve their personal goals.
West Coast World
Boxing & Muay Thai
Our Boxing & Muay Thai program that combines the artistry and precision of boxing techniques with the power and versatility of Muay Thai, providing a comprehensive training experience for individuals of all skill levels.
West Coast World
Muay Thai & Grappling
Combining the ancient art of Muay Thai with the technical aspects of grappling, participants can develop striking and ground-fighting skills under the guidance of experienced instructors in a supportive and challenging environment.
West Coast World
Taekwondo Kicks & Sticks
Traditional Taekwondo kicking and Filipino Escrima stick & knife fighting. Our curriculum is multistyle based so we cover Traditional Taekwondo kicking and forms and Filipino escrima!
Features
At West Coast World, we stand apart from the crowd. Here are a few of the advantages of our martial arts training that you won't find elsewhere:
Friendship

Everyone is a team member at West Coast World Martial Arts. We help each other achieve goals and revel in camaraderie.

Family-Oriented

West Coast World Martial Arts takes pride in hosting events for the entire family so everyone feels welcomed into our community.

Growth

We strive to improve all aspects of ourselves through martial arts. You advance in accordance with your goals to ensure beneficial training.

Empowerment

Our core philosophy is to give you the confidence to work hard and persevere through challenges.

Passion

Our community is devoted to improvement and growth. Training positively changes your lifestyle in all aspects.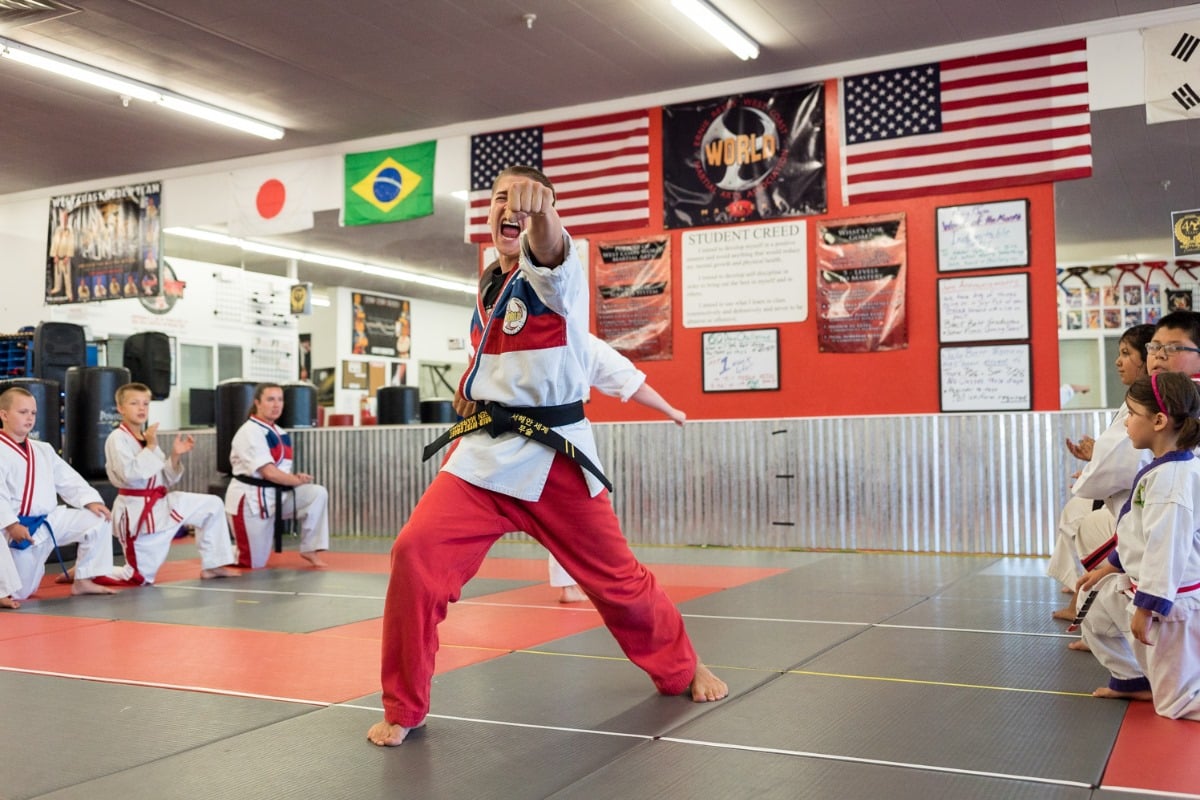 Current Class
Schedule
Check out our current schedule to stay up to date on class time!
Check out our current schedule to stay up to date on class time!
Learn More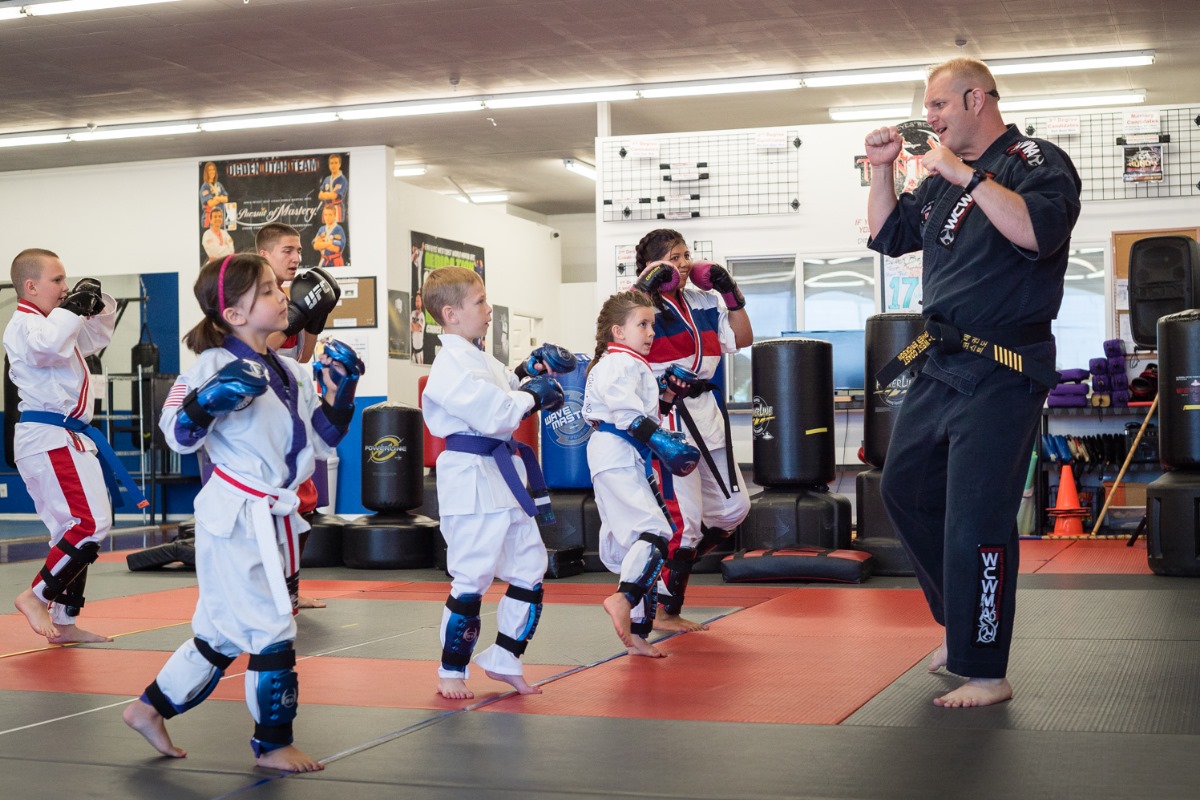 Current
Offers
Ready to start training? Our current offers will help you get started!
Ready to start training? Our current offers will help you get started!
View Offers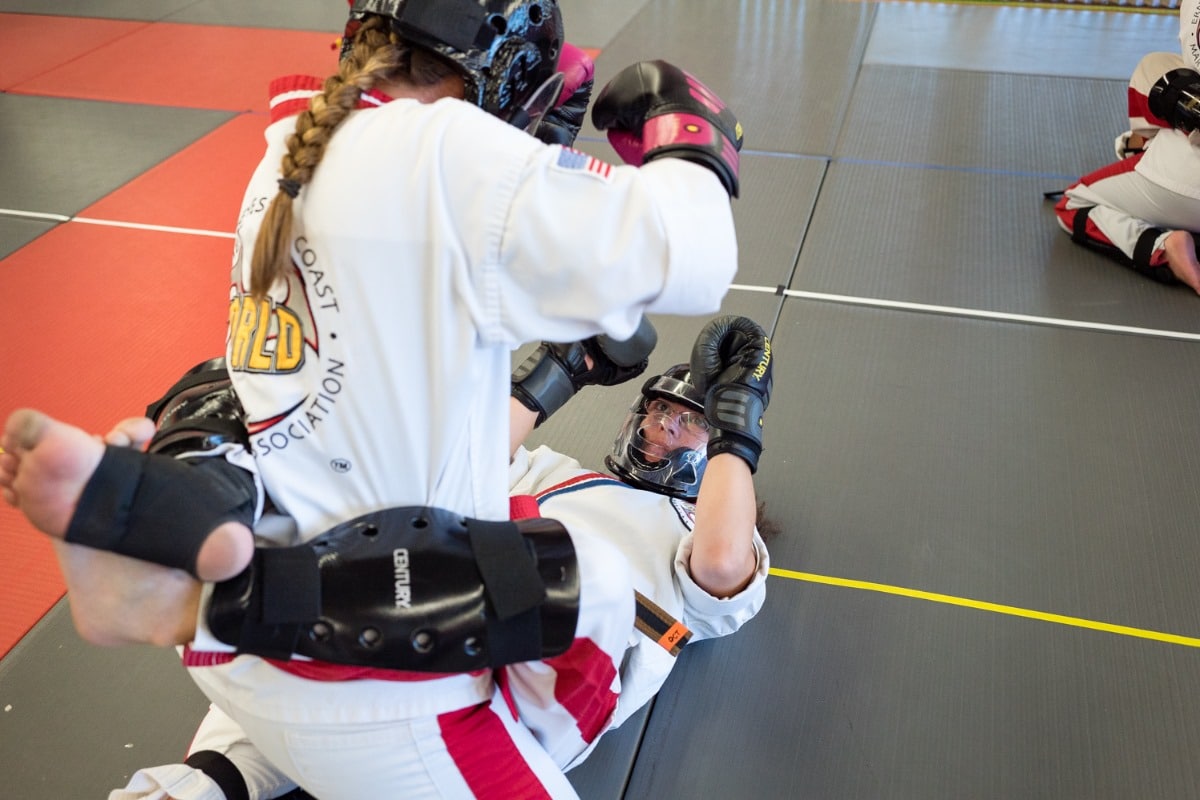 West Coast World Martial Arts
Programs
Do you still have questions about our programs? We have answers!
Do you still have questions about our programs? We have answers!
Learn More